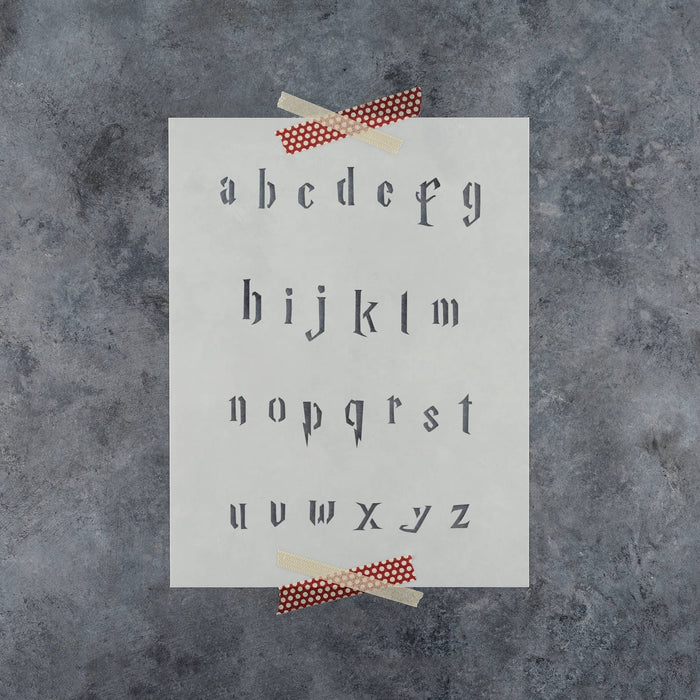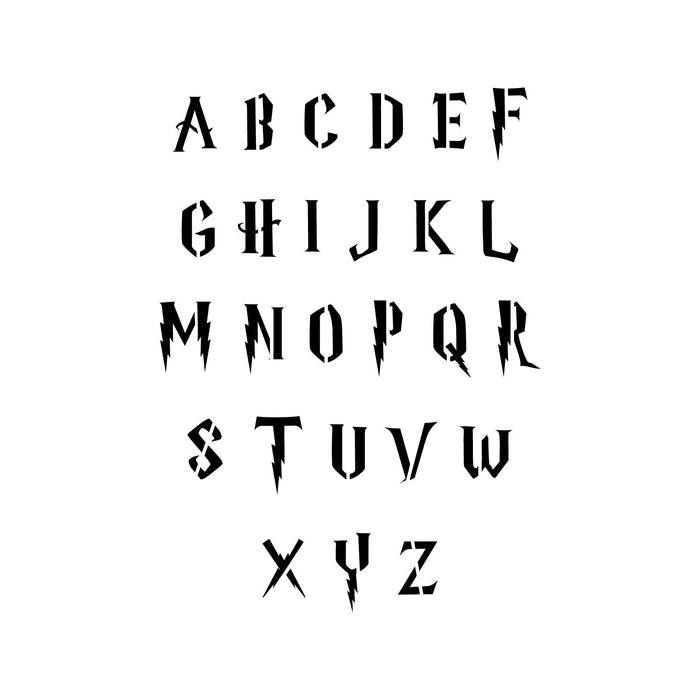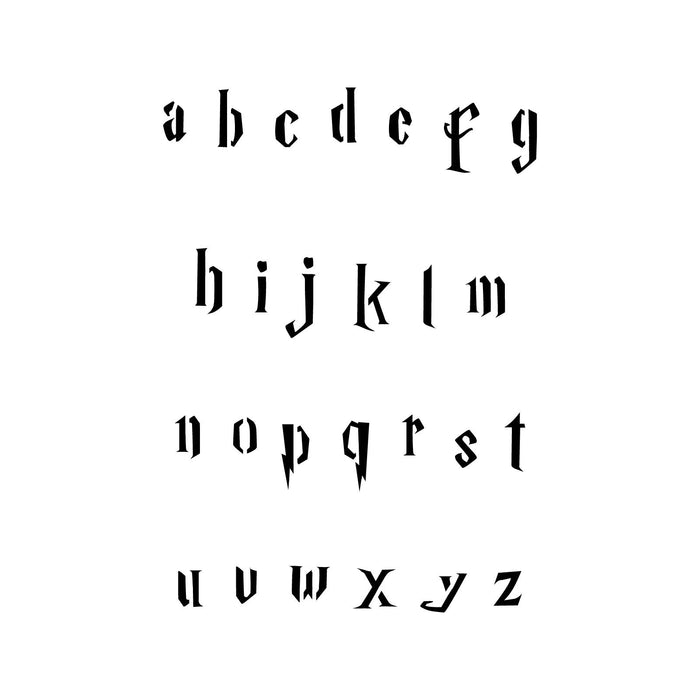 Harry Potter Letter Stencil Set
When the first Harry Potter book was published in 1997, little did we know how it would change the world. Adults and children alike from all around the world have become huge Harry Potter fans, spawning, Harry Potter bookstore events, parties, societies, and more. People dress up as the Harry Potter characters all the time and create signs and posters for their events. And what better way to do that than to use our awesome and magical Harry Potter Letter stencil set.
This letter set has the full alphabet in the classic Harry Potter lightning bolt font. It comes in 1" and 2" letter sizes and is ideal for party and event invitations and posters and signs for Harry Potter events. It can also be used when creating the backdrop of a play, in the window of a bookstore when holding an event, to create a Harry Potter book report project, or anywhere else you want. You can even use it to create Harry Potter t-shirts or to ice a cake for a Harry Potter-themed birthday party. The mylar stencil is food-grade quality!
When you want to use the Harry Potter Letter stencil set, all you need is the right paint for the medium in the color of your choice. Secure the stencil flat to the surface so the letter you are painting will be in the correct spot. Once the letter is painted, shift the stencil and paint the next letter. No matter what you are creating, it will only take a few minutes. Then you can wash the stencil and store it for future use. This stencil is durable and will last for many years.